Acoustic Cradle System Installed at Park Regis Hotel – Birmingham
We have recently completed the installation of our acoustic cradle system at the Park Regis Hotel in Birmingham's city centre. Between August 2015 and January 2016 JCW worked on Level 16 of the hotel which hosts the Rufuto Restaurant and Kurabu Cocktail Lounge. The 253 bed 4-star hotel is situated on the Fiveways roundabout on Broad Street Birmingham and is due to open in April 2016.
JCW Acoustic Flooring installed the Acoustic Cradle System to create a raised floor 250mm high. Our acoustic cradle system (which also complies to Robust Detail FFT-2) was the ideal solution as it offers an exceptional reduction in impact sound, whilst maintaining a high compressive strength. The JCW Acoustic Cradle and Batten System exceeds the requirements set out in Part-E of the Building Regulations.
For more information about our acoustic cradle system click here –https://www.jcwacousticflooring.co.uk/flooring-systems/jcw-acoustic-cradle-systems/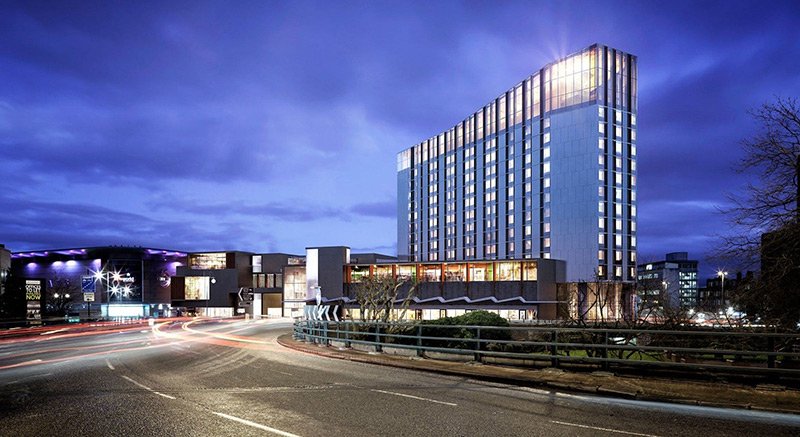 With over 10 years of experience in installing all types of acoustic flooring systems, JCW Acoustic Flooring have the knowledge and expertise to ensure that floating floors are installed correctly giving complete peace of mind. For more information, visit www.jcwacousticflooring.co.uk or to discuss your project, call JCW Acoustic Flooring on 01204 387029 or email us at enquiries@jcwgroup.co.uk.